Bandung is a capital of Indonesia's West Java province and is a large city set amid volcanoes and tea plantations
We provide Bandung ground arrangement to ease your travel in Bandung.
Merdeka Building is an art-deco building in Jalan Asia-Afrika, Bandung, Indonesia. Today it serves as a museum displaying collections and photographs of the Asian–African Conference
Jalan Riau in Bandung is one of the well known places for their factory outlet shopping and some of the outlet are found in this area
Floating Market offers so much fun things to do water bikes, paddle boats, ATV, fishing pond, and especially the rabbit park
Farm House which is offers country-like farm and hobbit village site
Dusun Bambu an ecotourism that located in the mountain feet that provide education and recreation facilities.
The lodge maribaya is a beautiful village where you can play games, such as sky tree, zip bike, sky wing
Kawah Putih is a striking crater lake and tourist spot in a volcanic crater about 50 km south of Bandung in West Java in Indonesia. Kawah Putih lake is one of the two craters which make up Mount Patuha, an andesitic stratovolcano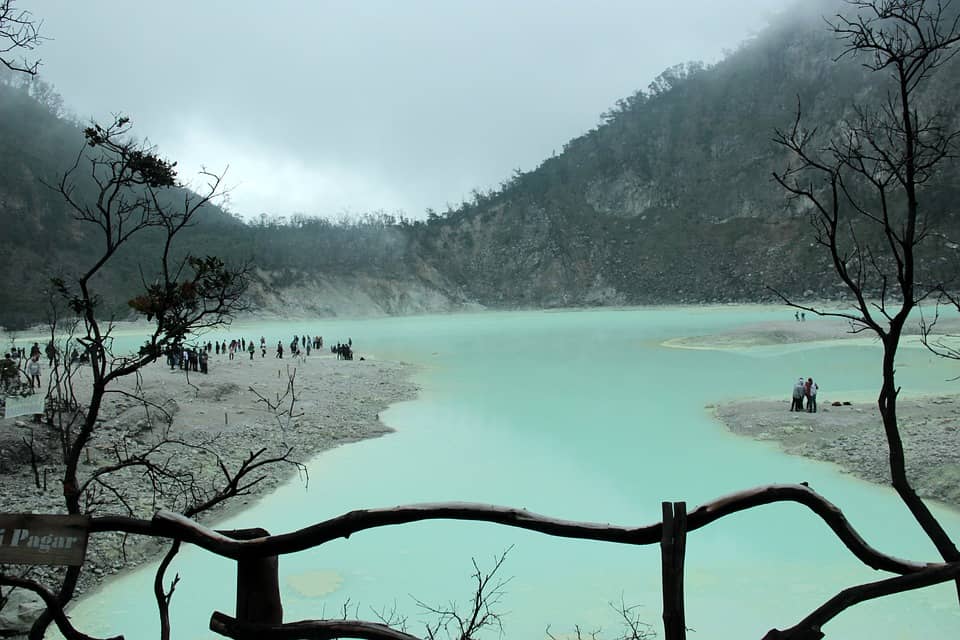 Cibaduyut shoe industry has been known since long. Not only popular in Bandung, but also well known to the outside of the city.
The factory outlet here are spaced out throughout the town. One of the interesting areas where most of the factory outlets are based in old converted colonial bungalows. There are about 8 to 10 factory outlets there and once reaching there, you can walk from outlet to outlet as most of them are next to each other