Danang is a alongshore city is known for its sandy beaches and history of french colonial part.
Danang tour package (Da Nang) include to tour surrounding cities. We will bring you to Hue, Danang, Hoian, Bana hill including meals, tours, airport transfer, hotel for couple, family trip, friends outings, company trip
Travel Danang must visit the Linh Ung Pagoda is known as its the tallest lady buddha in Danang City with 67 meter high.
Hue ancient citadel is the place during Nguyen Dynasty known as the Royal Citadel . It is also a UNESCO World Heritage Site The historical complex is known not only for its rich architecture but also for beautiful landscaping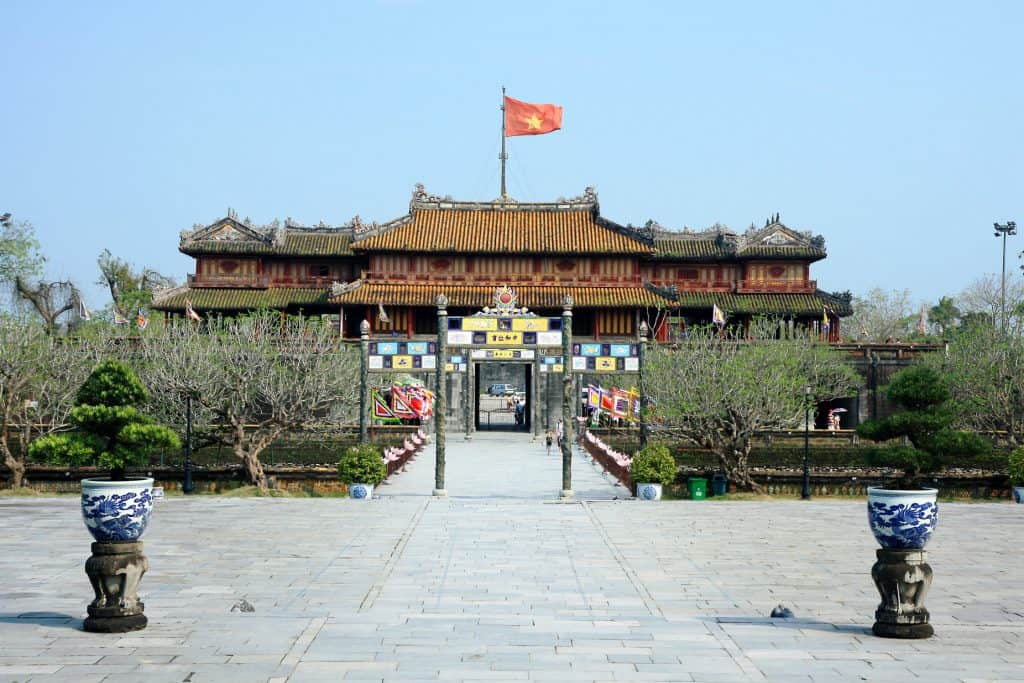 Thien Mu Pagoda is an iconic seven story pagoda which is located beside Huong River. It is one of the most mentioned beautiful landscape in Hue
The tomb of emperor Khai Dinh ( 1885-1925 ) the 12th King of Nguyen dynasty its also known as the UNESCO world heritage sites.
You will need to take a modern cable car to the hill. It is the chance to admire the spectacular landscapes when you are on cable car. The cool climate of the hill gives you a wonderful and comfortable feeling. You will visit Old French Villas, Suspension Bridge, Nui Chua and conquer the mountain peak at the height of 1487 meters
Japanese Bridge is one of the most iconic attractions in Vietnam . Its a landmark of 18 century wooden bridge. Inside the Japanese Covered Bridge in Hoi An, there is a temple of the northern god Tran Vo Bac De. This god is considered to be the god of weather.
Phuc Kien Assembly Hall was created for the people from Fujian China could meet up together. The assembly hall is also a World Cultural Heritage site and is much visited today by those seeking a glimpse of this superb piece of architecture.
Paradise Cave is a giant Karst museum with beautiful stalagmites and stalactites. Make a stroll down to the cave as much as you can (the cave is around 1.5 km long) and remember that it is also the way you can get out